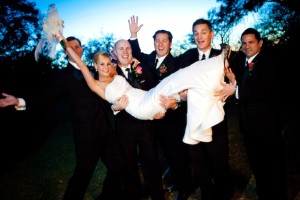 Deposit:
A $1,500.00 deposit in cash or check and a signed contract are required to reserve a date at Los Encinos. The deposit is non-refundable and non-transferable. The deposit will be applied to the final bill.
Time Allotment:
You are allowed 5 (five) hours for the reception and ceremony and four (4) hours for reception only. Day wedding can be scheduled any time between the hours of 9:00 a.m. and 3:00 p.m. and evening weddings between the hours of 6:00 p.m. and 12:00 midnight. Winter weddings or any other weddings that need to be scheduled earlier than the above hours will be honored provided that approval is granted. Additional hours may be purchased before or the night of the event. Time allotment for "Ceremony Only" is one and one-half hours. See pricing sheet for days and prices. Picture taking, the use of the dressing areas or setting up are allowed prior to the ceremony, however, Los Encinos may be holding a rehearsal, a wedding or other guests may be in the area. The bridal party does not have exclusive use to Los Encinos until their scheduled reception time. Beverages: Alcoholic and non-alcoholic beverages may be brought in by the bride and groom and will be served by a Los Encinos certified bartender only. Any guest who brings alcohol must turn it in to the bartender. The bartender will in turn serve it from the bar. Guests are not allowed to serve themselves alcoholic beverages. Texas law imposes a duty on Los Encinos bartenders to act responsibly in the service of alcohol to its patrons as well as to the guests of any private party. In order to comply with its legal obligation, and in the interest of protecting its patrons and the general public, Los Encinos, its agents, and employees reserve the right to refuse service of alcoholic beverages to any patron or guest who, by his or her appearance or behavior, is believed to be incapable of tolerating further alcoholic consumption. Los Encinos will close the bar ½ hour prior to the end of the event. Left over beverages that were brought in by the host will be returned to the designee at the end of the event. We recommend that you hire private security for your event, especially when serving alcohol.
 Bar opens immediately after the ceremony
Beverages are not delivered to tables during sit down dinners
 Tea, water and coffee will be available all throughout until 30 minutes prior to closing
Jello shots are not allowed
 Clear acylic glasses will be used towards the end of the event
 In order to comply with the term "Having a bar" you should have enough alcoholic beverages to last throughout the whole event. If there are not enough beverages to last the whole event for all guests, then it should be termed as "No Bar".
 If there is no bar, a $2.50 p.p. fee will be charged. This fee will guarantee an unlimited amount of tea, coffee and water. Bringing sodas and/or punch does not constitute a bar. You may bring sodas for those guests who want something else other than tea, coffee and water.
 Three bags of ice per keg must be provided when kegs are delivered.
 ***Margarita Machine Recipe (ingredients: 2-1.7 bottles of tequila, 1 bottle of triple sec, and 2 bottles of "Margarita Man" margarita mix CONCENTRATE (will be thick like syrup) (50 servings) you supply the ingredients
GUIDELINES TO FOLLOW WHEN BRINGING IN BEVERAGES
 Beer cans and bottles should come in a chilled ice chest.
 Ice chest should be delivered to the bar area.
All beer kegs need to be in a lined garbage can filled with ice. (You will provide this ice-3 bags per keg). Kegs should be placed on casters and roll it to the bar area. Los Encinos will provide the liner and the casters.
o NOTE: The wine and champagne can be brought in on the day of the rehearsal. If there is a wedding before yours, then label the beverages with the date and time of your wedding and place them in the office. The beer must be brought in the day of the wedding.
 Ice for the ice chests and beer kegs is the responsibility of the client.
Champagne:
Champagne and white wine or all chilled beverages should be brought in one day prior to event to ensure proper chilling. We will cork the champagne bottles and place one per table in a champagne bucket. Champagne flutes will be place on tables prior to the start of the event. There will be an additional cost of $1.50 per guest if you would like Los Encinos to pour the champagne. Suggestion: Groomsmen can be assigned to perform this task.
Decorations: Los Encinos provides different types of silk flowers and centerpieces. These silk flower decorations are part of the wedding basic package. You are allowed to bring your own decorations or add to our existing flower arrangements; however, prior approval is required. Centerpieces may vary in style. As we have to clean and decorate for the next function, all decorations that were brought in MUST be removed by a member of your party at the end of the reception. Outside florists are welcome, however, they must provide their own supplies and materials or they may rent them from Los Encinos. Los Encinos is not responsible for any items left at the premises. Catering: Catered Buffet Dinners and Hors D' Oeuvre is prepared by Los Encinos exclusively. Desserts may be brought in; however, prior approval is needed. Any cake left over will be returned and must be picked up at the end of the event. All events are required to serve a meal from our menu. All guests attending the event must have been counted in the "paid meal guest count." When calculating the number of plates this must equal to the number of attending guests. As required by the City of San Antonio Public Health Code, any leftover food must stay at Los Encinos. Service Attire: Servers are dressed in black button up shirts and black slacks.
Setting and breaking up:
Hostesses will start setting and cleaning up the facility three hours prior to the wedding/event and will continue to pre-bus tables all throughout the event. It is advisable that guests do not assist the hostesses in setting the hall, as Los Encinos is not responsible for any injuries. Work performed by the guests will not be compensated. Tables and chairs can be removed after the ceremony and/or reception to allow for additional sitting or dancing area if necessary. Vendors: Musicians, DJ's, Florist, Coordinators, Photo booths, Liquor Stores, Photographers:
Vendors are allowed to set up any time after 7:00 a.m. for the "Day Wedding" and after 3:00 p.m. for an "Evening Wedding." They are encouraged to bring their necessary equipment, such as tables for props, step stools, extension cords, etc. Their equipment must be picked up at the end of the event unless prior approval has been granted to be picked up at a later date. Wedding Planners and Coordinators may come during the week to view the set up for the following wedding. Major changes will be discussed with management. Coordinators are encouraged to review the Questionnaire seven days prior to the event in order to make any necessary changes one week before the event. No major changes are allowed on the day of the reception unless inclement weather occurs. Coordinator is to contact the wedding party for any changes and he or she will be the spokesperson. If the bride doesn't have a coordinator, it is strongly suggested that a member to the wedding party be appointed to supervise the sequence of events the day of the wedding. This person will act as liaison between the bride, and vendors (photographer, videographer, DJ, etc) to ensure a flawless and smoothly flowing reception. Los Encinos will follow what has been outlined in the Questionnaire. Personal Items: Personal items may be brought in during the week; however, they must be labeled with the name, date and time of the event. If you are using the dressing area, you are to gather and place your belongings in a bag prior to the ceremony as the dressing areas will become guest restrooms immediately following the ceremony. Your bags must be placed in the closet or may be taken to your vehicle. All items left in the dressing area/restroom will be placed in the closet by one of our hostesses. Los Encinos is not responsible for any lost or damaged items. Lost and found items will be kept for one week. Service Charge: An 18% service charge is added to the food total. Service charge is not a gratuity. Taxes: A state sales tax of 6.75% will be added to total final invoice. Payment Terms:
Cash, personal checks, cashiers and traveler's checks, money orders and credit cards are accepted. A 3% convenience fee will be charged when using a credit card. Temporary checks are not accepted.
Prices and guidelines are subject to change without notice. However, once a contract is signed, the contracted price prevails. Facility rental fee is due five months prior to the event. If booking occurs within the five months, then the facility rental fee is due three months prior or within a month of the event, whichever comes first. The final balance is due 7 days prior to the event. Any last minute expenses must be paid in cash before the end of the event. Guests: The actual number of guests attending the event must be confirmed seven (7) days prior to the event. This number will be a guaranteed count and may not be reduced after that date. There will be a meal and a "no bar charge" if applicable for any additional guests attending the event. The money for the additional guests will be collected in cash before the end of the event. All guests are guaranteed a meal. Damages: The responsible party will pay for damages, destruction or theft done to Los Encinos' property or to any other rental or personal property. Children: Parents should supervise their children at all times. Parents/guardians are responsible for damages done by their children. It is important to supervise children as to prevent accidents that may occur to themselves and patrons. Dressing areas and restrooms are for the general public and are not play rooms. Children between the ages of zero and three years will be free and between four and six will be charged half price of the menu price. Pets: No pets other than service pets are allowed inside the facility. *Pets participating in the ceremony require prior approval.
Liability:
Los Encinos is not liable for any accidents, damages, theft or losses to the party and guests or to their personal property. Spills and breakage occur; therefore guests are encouraged not to dance bare-footed. It is suggested that all parties hire private security, especially when alcohol is being served.
Rehearsals:
One hour of rehearsal time is allowed on most any day. It must be between the hours of 3:00 p.m. and 5:00 p.m. Prior approval is needed when deviating from the approved time. The rehearsal will be under the direction of the officiant and/or wedding party. Rehearsal time is not exclusive to the wedding party as there may be other guests on the grounds, either viewing the facility or for consultation. The CD player and a cordless microphone are available during rehearsal and must be requested in advance. Dressing Areas: Dressing areas are provided to the bride and the groom when the Ceremony is held at Los Encinos. Dressing areas are available any time after 7:00 a.m. for the day wedding or after 3:00 p.m. for an evening wedding and not to exceed three hours prior to the wedding. * All of your belongings must be picked up and placed in the closet or taken to your vehicle before the start of the ceremony, as these dressing areas are guest's restrooms during the reception. They cannot be made exclusive to the bride/wedding party. Cake: Los Encinos hostesses will cut the cake(s). It will be self served, whether it is a buffet or a sit down dinner. Glass or acrylic plates and forks are provided at no additional costs as well as the brides' cake knife. Cake top (if desired) will be boxed for the bride and groom. Referrals: A referral list of vendors is provided for your references. These are suggestions only. Event Questionnaire: Event Questionnaire is due 30 days prior to the event. The Questionnaire will be filled out either in person, email, or by phone. You may change any item in the questionnaire provided that it is done 7 days prior to the event. Ceremony site may be moved indoors due to inclement weather. Minimums: Minimum guest requirements: Monday-Thursday-no minimum Friday evening – 100 guests Saturday daytime- no minimum
Saturday evening – 150 guests Sunday anytime –no minimum Time of Arrival: Wedding party may arrive three hours prior to the ceremony, however, between the hours of 3:00 and 5:00 p.m. the following activities may be going on: rehearsals, visitors in the area, ceremony only, and cleaning up activities. Availability: Booking of the facility will be on first come first served basis. Cancellation Policy: Cancellation policy is as follows: if cancellation occurs more than 131 days, 65% of the money paid will be refunded; if cancellation occurs within 130 days of the event, 50% of the money paid will be refunded; if it occurs within 90 days, 20% will be refunded; within 60 days 10% will be refunded; and if it occurs within 30 days, zero percent will be refunded. This refund does not include the nonrefundable deposit. Failure to pay the five months prior to the event installment payment will result in a cancellation unless prior agreement has been arranged. Upgraded amenities: While we include many amenities with our package, there are other upgrades that might not be priced yet, since we are constantly upgrading our amenities.